Our book businesses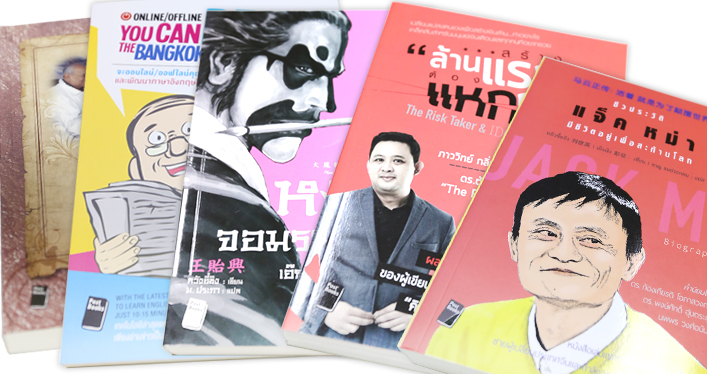 POST BOOKS, THE COMPANY'S BOOK PUBLISHING BUSINESS UNIT, HAS LAUNCHED OVER 300 ITEMS IN VARIOUS CATEGORIES SINCE 2008. DURING 2016, IT ADDED OVER 40 NEW TITLES TO ITS PORTFOLIO WHILE CONTINUING TO PRINT ITS BEST SELLER ITEMS.
The book "Rice Field University, Genius Farmer, 1 Rai 10 Thousand", by Parakoranam Tapthiang, won an outstanding award for non-fiction at the Bangkok International Book Fair 2016 and won the 13th "Seven Book" Award 2016.
This year, Post Books will continue to focus on launching good fiction and non-fiction titles. Even though the overall market in 2017 slowed due to several factors, Post Books will continue to publish good books, especially those about eastern philosophy and the thoughts of Thai, Asian, and Chinese businesspeople.
Post Books will also increase channels to reach readers, via www.postbooksonline.com and www.facebook.com/postbooks, e-books and booths at book-related events, in order to make it easier for readers to buy from Post Books.
Updated: End of 2016
Product
Bangkok Post Group publishes inexpensive pocket books focusing on the following areas:
Works by Thai authors, especially winners of the Seawrite Award
Translations of foreign books.
Buddhist Dhamma books.
Popular business books.
Books by Bangkok Post Group authors (Bangkok Post, Post Today, Magazines, Student Weekly, Readbangkokpost.com)
Overview of business:
Concept: Pockets with a large readership.
Positioning and Readers: Upscale, high quality readership. Kind of like Matichon, where the present editor hails from.
Differentiation: High quality intellectual content that also sells well.
Post Books Online www.postbooksonline.com
Popular Business Books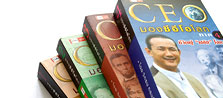 CEO by Wikrom Kromadit
First volume sold 80,000 copies, second volume sold 50,000 copies.
Translations of Foreign Books
Rueng Rak Khong Rao [All about us]

translation of the best-selling memoir by young Taiwanese author Huang Yuan on the redeeming power of love. (255 baht).

Astrosaurs

translation of a best-selling series on dinosaurs traveling in outer-space (110 baht).

Cheewit Nee Fah Likhit [The Drunkard's Way]

a book that explains the science of probability and risk to non-scientists by scientist Leonard Mlodinow (250 baht).