Company activity
M2F Visits Pruksa Real Estate on New Year Expressing Readiness to Enter Job Market in Housing and Condominium Business ahead of AEC
Wednesday March 05, 2014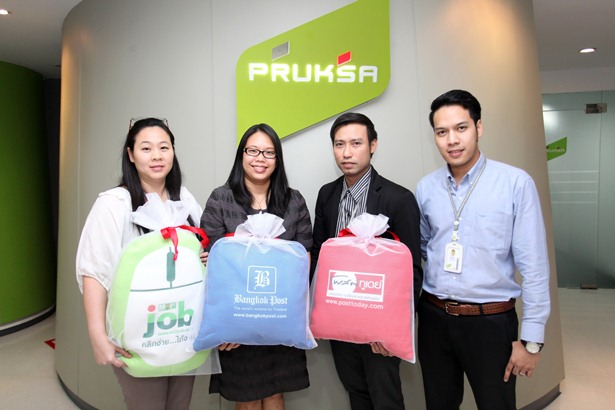 Ms. Suthida Maleipan- Executive Vice President Digital Media department of The Post Publishing Public Company Limited, the director of M2Fjob.com, recently led her team to meet with the company's customer Pruksa Real Estate Public Company Limited on the New Year occasion.
They were welcomed by Kritika Lorwattanawong, Vice President for Human Capital Management and representatives of the Pruksa Real Estate human resources department. Pruksa Real Estate is currently seeking numerous new employees to keep up with the expansion of the housing and condominium business when the ASEAN Economic Community (AEC) launches in 2015.
People who are interested in working with Pruksa Real Estate or searching for the right job can post their resumes with www.M2Fjob.com or follow its Facebook fan page at www.facebook.com/M2FJob.
LASTEST NEWS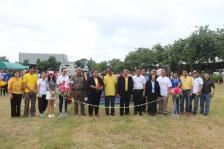 Saturday August 17, 2019
Bangkok Post Public Company Limited in collaboration with Muang Thong Aluminum Industry Company Limited together with Soi Wilalai group companies, Soi Premruethai community, and Bang Chalong Village No. 9 and 11 community jointly organised "Happy Sports, Happy People at Bang Phli" on 17 August 2019 at Bangkok Post Bang Na Printing. The Bang Phli District Chief gave the opening speech for the competition.