Company activity
Post Publishing Paid New Year Visit to Customer, Showing Readiness to Strengthen Online Media Arranging Media Space to Cover All Target Groups in 2014
Wednesday March 05, 2014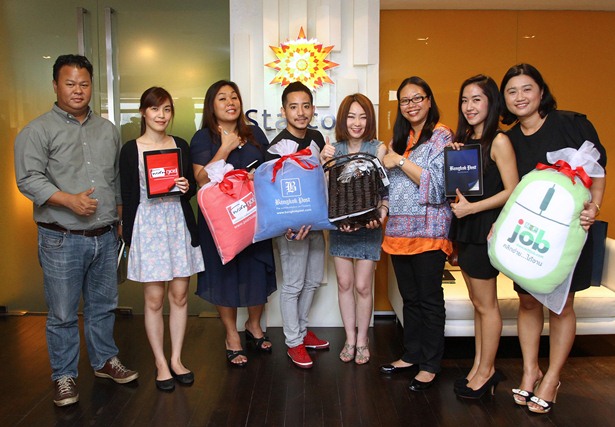 Ms. Suthida Maleipan- Executive Vice President Digital Media department of The Post Publishing Public Company Limited, the director of Bangkokpost.com and Posttoday.com websites, and her team recently visited Star Reachers Group Company Limited, the company's customer, with Ms. Phatcharee Phermwongatsawa, Digital Group Head, welcoming them.
In 2014, Post Publishing sets a goal to increase its online media by 30% in a bid to preserve the status as Thailand's number 1 business news websites. With good support from partners in the media industry, Post Publishing has set plans to develop products and services focusing on cross-media advertising which can to help create value-for-money advertisements and effectively attract target groups in all segments.
For more information about our products and service, please visit www.bangkokpost.com/mediainfo and www.posttoday.com/mediainfo.
LASTEST NEWS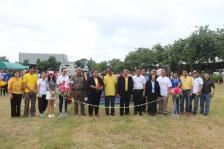 Saturday August 17, 2019
Bangkok Post Public Company Limited in collaboration with Muang Thong Aluminum Industry Company Limited together with Soi Wilalai group companies, Soi Premruethai community, and Bang Chalong Village No. 9 and 11 community jointly organised "Happy Sports, Happy People at Bang Phli" on 17 August 2019 at Bangkok Post Bang Na Printing. The Bang Phli District Chief gave the opening speech for the competition.