Company activity
Special covers for the royal cremation ceremonies for the late King Bhumibol Adulyadej
Friday October 20, 2017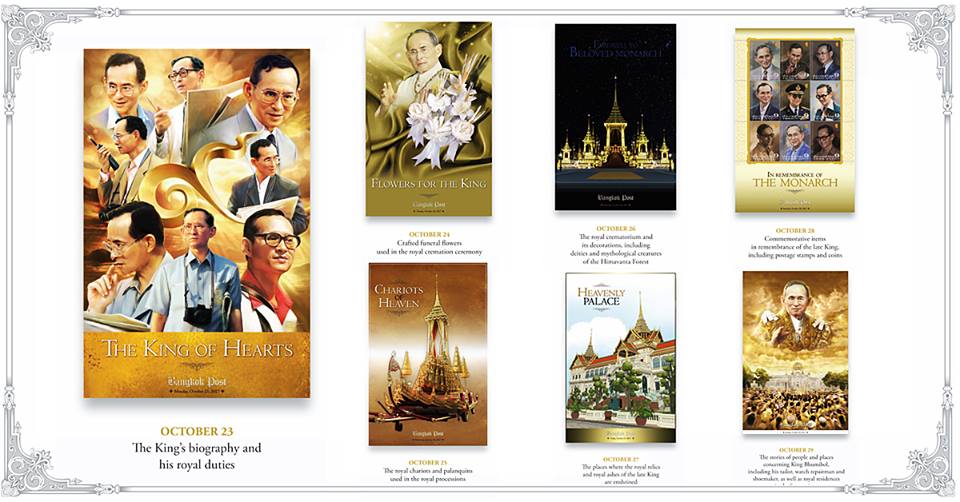 Be part of the Thai historic event of the royal cremation ceremonies by collecting special glossy newspaper covers printed with exclusive pictures of the late king. Grab them while they last from most newsstands!
These 4-page special covers, containing many exclusive content about art, myths & traditions, will be included in the Bangkok Post newspaper daily from 23-29 October.

The special publication covers:
Oct 23: The King's biography and his royal duties.
Oct 24: Crafted funeral flowers used in the royal cremation ceremony.
Oct 25: The royal chariots of palanquins used in the royal processions.
Oct 26: The royal crematorium and its decorations, including deities and mythological creatures of the Himavanta Forest.
Oct 27: The places where the royal relics and royal ashes of the late King are enshrined.
Oct 28: Commemorative items in remembrance of the late King, including postage stamps and coins
Oct 29: The stories of people and places concerning King Bhumibol, including his tailor, watch repairman and shoemaker as well as royal residences in the four regions.
LASTEST NEWS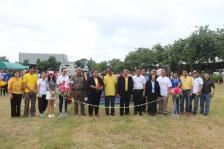 Saturday August 17, 2019
Bangkok Post Public Company Limited in collaboration with Muang Thong Aluminum Industry Company Limited together with Soi Wilalai group companies, Soi Premruethai community, and Bang Chalong Village No. 9 and 11 community jointly organised "Happy Sports, Happy People at Bang Phli" on 17 August 2019 at Bangkok Post Bang Na Printing. The Bang Phli District Chief gave the opening speech for the competition.