Company activity
Post Publishing Ready to Strengthen Online Media, Maintaining Status as Thailand's Number 1 Business News Websites Aiming to Reach 30% Growth in 2014 with New Strategies for AEC
Wednesday March 05, 2014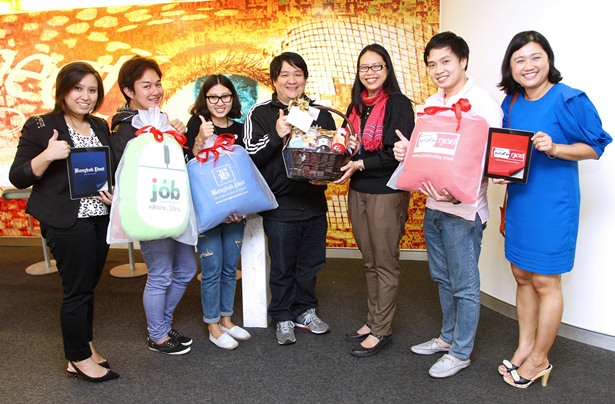 Ms. Suthida Maleipan- Executive Vice President Digital Media department of The Post Publishing Public Company Limited, the director of Bangkokpost.com and Posttoday.com websites, led a team to IPG Mediabrands Company Limited, the company's customer, to extend New Year greetings.
Mr. Narongchai Thawornniti, Media Buying Group Head, welcomed the team on behalf of his company. In 2014, Post Publishing plans to raise its online media growth by 30% with hopes to maintain its position as Thailand's top business news websites with full support from business partners. The two companies agreed to share visions for the benefit of developing products and services which better address customer demands and business expansion in line with ASEAN Economic Community (AEC) in 2015.
To learn more about our products and services, please go to www.bangkokpost.com/mediainfo and www.posttoday.com/mediainfo.
LASTEST NEWS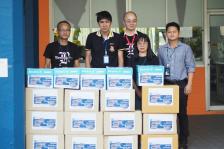 Tuesday February 11, 2020
Bangkok Post employees donated old desktop calendars to make braille books for the blind. The calendars were delivered to the Bangkok School for the Blind in Ratchawithi Road on 11 February 2020.