Post launches Fast Bikes Thailand
Friday March 29, 2013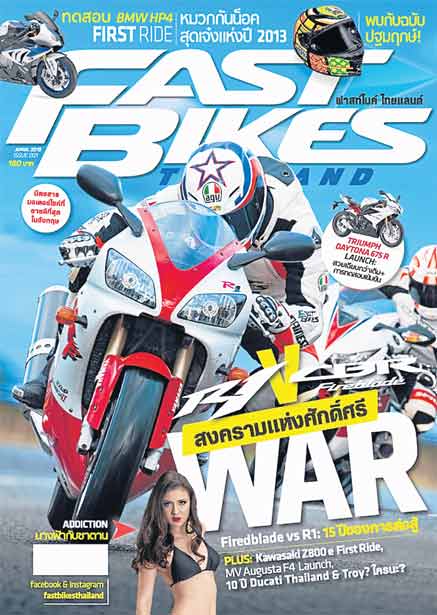 Fast Bikes Thailand - the Thai version of one of the UK's best-selling superbike magazines, Fast Bikes, has been launched as the newest product from Post International Media.
The launching event, held at the Eden Zone, CentralWorld, was presided over by Post International Media's CEO Supakorn Vejjajiva.
"There has been a remarkable growth of international magazines in the Thai market. Post International Media, as publisher of Elle, Cleo and others, has seen a growth in terms of revenue of over 10% last year," said Supakorn.
"With the trend of media globalisation, there is potential growth in international men's magazines from the overall market. Therefore, the company has decided to expand into the men's magazine market with a license agreement with Fast Bikes, the UK's fastest growing motorcycle magazine. Fast Bikes targets superbike fans aged from 22 to 65 years." he said.
Krisda Sawamiphakdi, managing director of Post International Media said: "The domestic sales of motorcycles is positive, with a growth of 917% for the past five years due to changing consumer lifestyles. The number of new motorcycle registrations has reached 9.2 million units and it's still increasing. This year we expect the market will remain in a bike boom with a target growth of 103% from the previous year. With the bike market booming, we would like to serve the readers of this segment."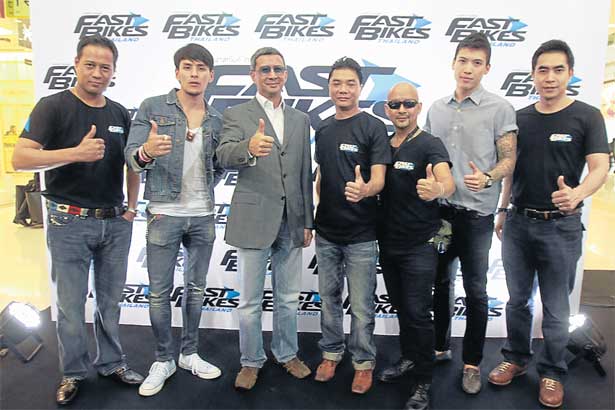 Seen at the launch of Thailand's newest magazine, Fast Bikes Thailand , are, from left, Krisda Sawamiphakdi, Pharunyoo Rojanawuttitham, Pimol Srivikorn, Supakorn Vejjajiva, Poravit Sreshthaputra, Patsarakorn Chirathivat and Sithidej Mayalarp.
Edited by Poravit Steshthaputra, Fast Bikes Thailand features in-depth and comprehensive stories on various superbike-related aspects including, but not limited to, the debut of new models around the globe. About 70% of the content in the magazine is translated from the original version while the rest is local content. The monthly circulation is expected to reach 50,000 issues. The magazine will be on newsstands on the first Friday of every month.
Every issue of Fast Bikes is fuelled with insight and expertise on sports bikes. The magazine leads the field with its definitive Test column, providing informative stories on new vehicles and road safety. The Launch column covers the latest bike models with specifications, capability and technology from the first test ride.
The First Ride UK column gives in-depth stories of the first examination of different models in UK. The Group Test column presents a comparison of bike models with expert vehicle reviews and rating. In addition, the Life On Bikes column features bikes and legal clinics for riders.
The first issue of Fast Bikes Thailand is available at leading bookstores now.
Call 02-619-0429-30.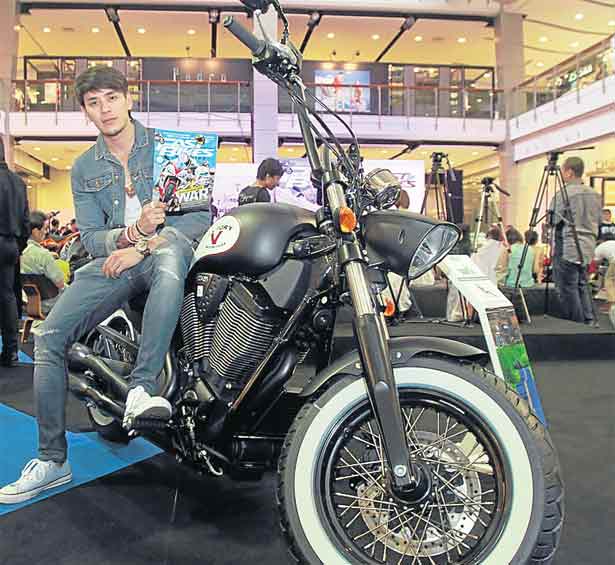 Pharunyoo Rojanawuttitham with the first issue of Fast Bikes Thailand .